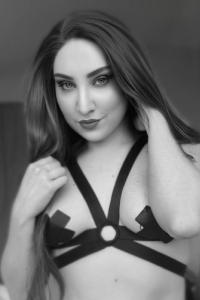 Angel Au Lait is a white beauty With blonde hair. Her little tease will compel you to become her slave.
Angel Au Lait Fan Site Link: http://www.fansitestars.com/AngelAuLait
You can't help being turned into a zombie for her and jerk yourself mindless. Her soles are the center of your submissive subconsciousness.